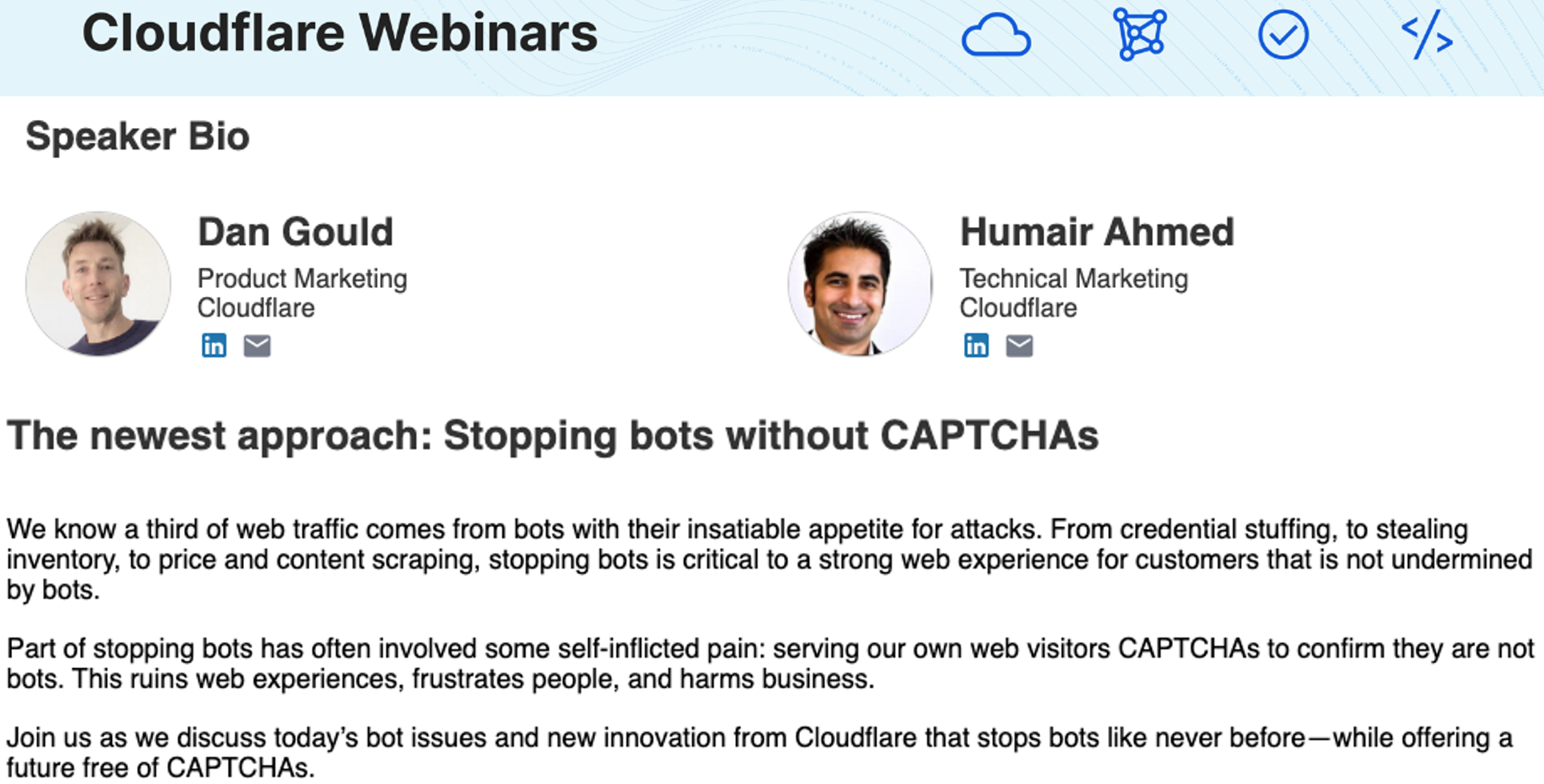 Register now for our upcoming webinar (Thursday, Sept. 8, 2022) on stopping bots without CAPTCHAs.
Bots are increasingly being weaponized for malicious purposes and becoming more sophisticated. CAPTCHAs have become a traditional defense loathed by users. Learn how Cloudflare can help and is moving the Internet away from CAPTCHAs! A true bot management solution is more than just CAPTCHAs! Cloudflare can better detect and help mitigate malicious bots using heuristics, anomaly detection, behavioral analysis, machine learning, and finger printing against a massive global volume of data!
Learn more here and on our upcoming webinar where we'll also show a demo!
Follow me on Twitter: @Humair_Ahmed