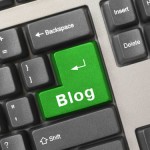 Well, it looks like I've finally broken into the top 500,000 websites in the US in terms of traffic according to Alexa. Not bad for a semi-periodically updated blog I suppose. Most sites, especially personal blogs, don't even make the ranking let alone break the 1,000,000 barrier. My global ranking is still around 4,000,000 to 5,000,000, which is still good for a blog.

According to my site statistics, I'm getting several thousand visitors per month; I'm glad people are finding the information I am writing about useful. I find writing about technology is not only fun but a good way to review and share knowledge. Further, the blog, especially considering the indexing and search capabilities, can be used as a good reference as it's impossible to remember everything you do. I often use many of my blogs for reference at some point down the line.

So what's the plan for the future? Well, I plan to start blogging on a more regular basis. Additionally, I plan to expand my blogging more into other subjects I enjoy such as chemistry, physics, robotics, etc.. However, the core of my blogging will remain around programming, networking, operating systems, virtualization, and other computer related areas. Computer/network security is one area I plan to start addressing more.

I really need to do a site redesign as well. I've focused more on content and haven't updated the site's cosmetic appearance in years. I have received positive feedback on the simple/intuitive layout of the site and easy to follow/read blogs, however, I do plan to make some changes to give the site a new look and feel. As time permits, some integration with other technologies/platforms may also be added to support video, organization, and help showcase code/demo examples.

Stay tuned and please e-mail me any feedback/suggestions you may have!